Discover the Bedford Auto Mile
The Bedford Auto Mile is a historic area in Bedford, Ohio, that consists of many auto dealerships. It's one of the most preferred car-shopping destinations for people living in nearby cities such as Cleveland, Lakewood, Akron, Warren, Youngstown, and Elyria, as well as other parts of Ohio and beyond. Check out this comprehensive guide to learn more about the famous Bedford Auto Mile.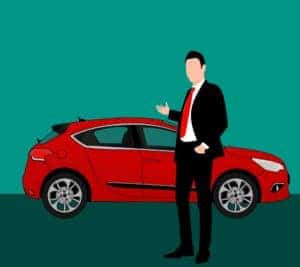 "Car Dealership Showroom" licensed under Pixabay by mohamed_hassan
OVERVIEW OF THE BEDFORD AUTO MILE
Currently, the Bedford Auto Mile comprises 24 dealerships offering an extensive variety of new and used cars, SUVs, pickup trucks, and minivans. It's widely considered one of the largest congregations of auto dealerships in Ohio. Also, it provides jobs for about 1,700 people, making it the largest employer in Bedford.
Some examples of automotive brands that have dealerships along the Bedford Auto Mile include Buick, GMC, Chrysler, Dodge, Jeep, RAM, Ford, Toyota, Honda, Nissan, Mazda, Hyundai, Audi, and Mercedes-Benz. Additionally, the area has many used car dealers selling vehicles from different auto manufacturers and an array of auto repair shops.
HISTORY OF THE BEDFORD AUTO MILE
The Bedford Auto Mile was officially created in 1956 following the founding of the Bedford Automile Dealers Association. This association has been dedicated to uniting auto dealerships in the area in a common mission, which is to promote the sales of new and used vehicles.
The first auto dealership on the Bedford Auto Mile was established in the early 1920s. It was a Ford dealership that belonged to brothers Lynn L. Horton and Ralph E. Horton. After their original dealership became a great success, the brothers decided to expand their business by offering vehicles from other manufacturers, such as Chevrolet, Plymouth, and De Soto.
Later on, the Horton brothers opened other auto dealerships with their brother William and friends Thomas Lally and Floyd Mosher. These dealerships eventually took the name Mosher Lally, and one of them became Lally Chevrolet. Lally Chevrolet continues to operate on the Bedford Auto Mile until today, but it has been renamed Tim Lally Chevrolet, after a descendant of Thomas Lally.
With the rapid growth of car sales in Bedford, other auto dealers began to set up shop around the earliest auto dealerships, expanding along Broadway Avenue. The dense grouping of dealerships in the same area led to the formation of the Bedford Automile Dealers Association. Besides promoting vehicle sales in the area, this association also contributes significantly to the local community. Over the years, it has been involved in many charitable activities, including raising breast cancer awareness, donating coats to school children, providing scholarships, and feeding the homeless.
The Bedford Auto Mile isn't only a great car-shopping destination, but it's also an integral part of the history of Bedford. In recognition of the historical, social, and economic significance of the Bedford Auto Mile, the city of Bedford erected three monument signs within the area in 2013. Ranging from 25 to 30 feet tall, these welcome signs serve to honor this historic landmark that has brought numerous visitors to Bedford over the past few decades.
VISIT OUR DEALERSHIP IN THE HEART OF THE HISTORIC BEDFORD AUTO MILE
North Coast Auto Mall of Bedford is proud to be one of the leading car dealerships on the Bedford Auto Mile. We're a popular choice among used vehicle buyers who come to this historic area because of our long-standing reputation for providing top-quality vehicles at highly competitive prices.
Our dealership has one of the largest inventories of used vehicles on the Bedford Auto Mile. On our lot, you'll find more than 500 cars, SUVs, trucks, and minivans from major automakers such as Chevrolet, Ford, Cadillac, RAM, Volkswagen, and Nissan. These vehicles are sourced from auctions throughout the country, which is why we're able to offer lower prices than most of our competitors. With a team of experienced and knowledgeable car experts, we select only vehicles that meet our stringent quality standards. As such, you can rest assured you'll drive home a truly well-conditioned and reliable used car.
Additionally, North Coast Auto Mall has a well-connected finance department that offers a wide array of auto financing options. Whether you need a short-term car loan, bad credit loan, or refinancing plan, we can help you find a financing solution that perfectly fits your specific financial situation.
We also have a service center if your vehicle needs general repair or maintenance services. If you need to order quality auto parts or accessories for your vehicle, then you can visit our parts department and get that taken care of right away.
If you're looking for the best deals on used cars on Bedford Auto Mile, North Coast Auto Mall is the place to go. Feel free to contact us if you have any inquiries or want to schedule a car-viewing appointment.