Best Used Cars by MPG
The best way to save with a used car is to look for a vehicle that gets you the best gas mileage per gallon and save for years ahead. Check out our list of used cars by gas mileage to see which cars offer the best MPG ratings — including some used models that get 40 MPG or more. Find reliable, cost-effective, and fuel efficient used cars at North Coast Auto Mall of Bedford on the historic Bedford Auto Mile.
WHAT IS A GOOD MILEAGE AND MPG ON A USED CAR?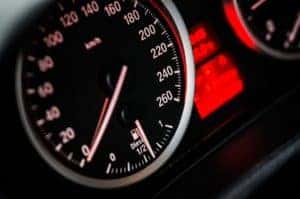 "Speedometer Dashboard Car" licensed under Pixabay by qimono
Depending on how old of a model you're considering, 120,000 miles on the odometer and around 30 MPG for fuel efficiency. Of course, the bodystyle and fuel type your car uses will limit the MPG efficiency. If MPG ratings are a deciding factor in your purchase, consider a used hybrid car instead of a classic full-size used SUV. We list our recommendations for used cars with good MPG below. To discuss our current vehicle inventory and to see what the most fuel-efficient car we currently have on the lot, please contact our team and we'll be happy to give you a real-time answer.
TOYOTA PRIUS PRIME
If you're looking to cut down on your carbon emissions and really minimize your gas costs, then you won't be disappointed in the eco-friendly Prius Prime by Toyota. This hybrid vehicle offers a roomy, comfortable ride. It also offers anywhere from 50 to 56 mpg, depending on where you're driving. This is the car to get if you're looking for a used car that's efficient, affordable, and still reliable.
HYUNDAI IONIQ HYBRID
Since it's a hybrid vehicle, you can pretty much figure that the Hyundai Ioniq Hybrid's best car gas mpg won't disappoint the frugal driver. This luxurious ride can get you around 55 to 58 mpg, all while remaining stylish, safe, and dependable.
CHEVROLET BOLT EV
This compact fully electric vehicle can save you lots on gas since it really doesn't need any. On a full charge, you can go 238 miles. You won't be burning fuel so you won't be damaging the environment or spending money on gas. In addition to its fuel efficiency, the Chevy Bolt EV can also get you a cashback reward from the government — even if you buy a secondhand model instead of a brand new one.
LEXUS ES 300H
Who says you can't have luxury and fuel economy all in one? The luxurious Lexus ES 300h is a gas-electric hybrid midsize sedan with all the bells and whistles you can expect in a luxury vehicle. But this luxury car can actually get you an average of 44 mpg, which is pretty unheard of when it comes to fancy vehicles.
HYUNDAI ELANTRA
The Elantra, designed by Japanese car giant Hyundai, is a sure bet when it comes to best mpg ratings. The Elantra is an excellent compact sedan that offers up a robust seating plan for a car that's so efficient when it comes to gas. You can easily get about 32 mpg with the Elantra, which also boasts a 2.0L four-cylinder engine and 147 horsepower.
TOYOTA CAMRY
The Camry has been around longer than most vehicles on the market today, and for good reason. A spacious midsize sedan, this vehicle offers comfort, class, and fuel economy. Depending on the model year, you can count on this reliable car to get you anywhere from 34 to 41 mpg — which is pretty amazing for a car that isn't even a hybrid or electric vehicle.
HONDA CIVIC
One of the most reliable compact cars of all time, the Honda Civic can get you so much better gas mileage than many other vehicles on the market. Some recent model years offer a 1.5L turbocharged engine that can get you about 36 mpg, which is very efficient. It offers the best estimated fuel economy in its class.
VOLKSWAGEN JETTA
This is often unknown to most car buyers, but a used Volkswagen Jetta just may be one of the most fuel-efficient vehicles you can buy besides a hybrid or electric vehicle. In recent model years, the standard Jetta can get 32 to 36 mpg, while the hybrid Jetta can get around 46 mpg.
MITSUBISHI MIRAGE
In terms of fuel economy, you won't be disappointed in a Mitsubishi Mirage. The recent Mirage models offer a spacious interior and luxurious design that can reach 37 to 39 mpg. It's a compact vehicle with four doors that can still fit the bill for almost anyone, and it's a fuel-efficient, typically affordable option for a used car.
HYUNDAI VELOSTER
This hatchback sedan is one of the few hatchbacks on the market that has good fuel efficiency. It isn't as fuel-efficient as a hybrid, but with an estimated average of 27 to 31 mpg on current models and being one of the only fuel-efficient hatchbacks around, this is an excellent option for anyone who needs this type of vehicle and wants to save on fuel as much as possible. It's relatively spacious and has ample trunk space.
ARE USED CARS STILL FUEL EFFICIENT?
It's true that an older car can sometimes become slightly less fuel-efficient over time, and that engine technology was more costly in legacy car models. But with proper maintenance and care, even a used car can continue to operate optimally and save on gas. The trick is to look for a car that was released with great fuel efficiency and that has been well-maintained as reported on his history report.
TIPS FOR BEING A GREEN USED CAR
If you're looking to buy a used car, you should have a few questions in mind to ask your sales associate when you're looking for used cars with good MPG ratings. You should find out whether the car has been involved in an accident or not. You should also ask what the average MPG estimate is on the vehicle's model year, if it's been checked for emissions standards and what maintenance records there are to prove the condition the car is in right now. See more of our tips for buying used green cars.
EXPERIENCE THE MPG OF USED CARS DURING A TEST DRIVE ON THE BEDFORD AUTO MILE
With proper vehicle research and budget calculations you can make an informed decision as to which used car is best for you. At North Coast Auto Mall of Bedford we have an extensive inventory of fuel-efficient used cars to choose from. We know what it means to find a reliable vehicle at a reasonable price, and we're here to help you navigate MPG ratings, credit questions, and more.