What Is Buy Here Pay Here?
If you're looking for a used car dealership on the Bedford Auto Mile with great deals and a hassle-free car-buying process, visit North Coast Auto Mall of Bedford. We pride ourselves on our customer service and strive to make the buying experience one of the most enjoyable ones you'll ever have, regardless of your credit history. One of the ways we support our customers is by providing Buy Here Pay Here (BHPH) financing options to drivers throughout Bedford, Cleveland, and Akron.
Learn more about BHPH financing below to see if it's the right option for you.
WHAT IS BUY HERE PAY HERE?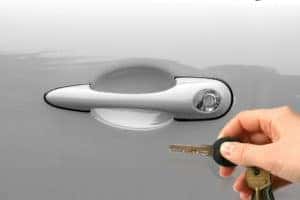 "Car Keys Open" licensed under Pixabay by Tumisu
BHPH, or Buy Here Pay Here, is a way of financing an auto purchase that allows customers to skip the hassle of applying for and being approved for an auto loan from a bank. Instead, the vehicle purchase is financed by the dealership itself.
WHAT ARE THE BENEFITS OF BUY HERE PAY HERE FINANCING?
The benefits of BHPH financing offered by North Coast Auto Mall are:
Your credit history is not considered when applying for financing;
You'll also be able to skip the wait time associated with traditional bank loans and get a car when you need it most; and
Financing your purchase helps you build or rebuild your credit.
We make it as easy as possible to get a car loan with our BHPH financing programs. As long as you're 18 or older and have a valid driver's license, you can apply!
TRUST OUR FRIENDLY AND HELPFUL FINANCE SPECIALISTS
One of our knowledgeable finance specialists will help you choose the right vehicle, and the right financing option for you. Our specialists listen to your needs, walk you through the process of finding the right vehicle from North Coast Auto Mall's vast used car inventory and guide you through the financing process, whether it's one of our Buy Here Pay Here financing options or traditional financing.
CONTACT NORTH COAST AUTO MALL OF BEDFORD TO START
Giving our customers an outstanding car-buying experience is one of top our priorities at North Coast Auto Mall of Bedford. Now that you are more informed about the car buying process, we hope this is your final stop before driving away in a new vehicle!
Ohio shoppers: we're open for business today! If you find something that catches your eye on our site, give us a call to come in. Our finance team will be happy to help get the ball rolling with an easy test drive and hassle-free car buying experience.
YOU CAN STILL FIND HIGH-QUALITY, WELL-MAINTAINED USED CARS IN BEDFORD
On top of making the financing process easier, we can offer you a great range of used cars to choose from. All our vehicles are professionally maintained and repaired by our expert team of trained auto technicians. They use state-of-the-art tools and high-quality parts to ensure that once your purchase is complete, you'll be driving away in a reliable vehicle. This gives you lots more security than you would have if you tried to purchase a used car on the private market, where sellers may offer you vehicles that are nowhere close to the condition of our professionally maintained fleet.
NORTH COAST AUTO MALL IS THE USED DEALERSHIP BEDFORD TRUSTS
Our friendly expert team has been serving customers throughout northeast Ohio for over a decade. We believe that you should still be able to choose the vehicle you want, even if you don't have a top credit score. We have a great range of used vehicles on our lot, from compact sports cars for leisurely driving to SUVs and minivans that will suit the whole family. To learn more about us and get the buying process started, contact us today.