How Student Loans Impact Car Financing
Getting a car when you're a student isn't always easy. Without much savings or credit history, students often look to finance an auto loan so that they can afford the car they need now, rather than waiting until after they graduate. If you're in a similar situation, you should know about how your current student loans and payments affect your loan approval chances and loan rates. To find help navigating the confusing world of loans and car financing, contact our team at North Coast Auto.
HOW STUDENT LOANS IMPACT CAR FINANCING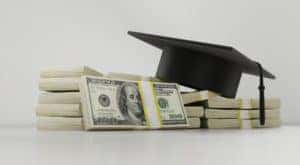 "Mentor School Students" licensed under Pixabay by QuinceCreative
Having student loans can impact your financing options in positive and negative ways. If you regularly pay your student loans on time, this will likely improve your credit scores. Credit reporting agencies don't necessarily mind if you have a significant amount of debt, as long as you are finding a way to make the payments on time. Because of this, having student loans can help you get a better deal on your next auto loan.
On the other hand, student loans also have the ability to lower your credit score. If you're having trouble paying off your debts, or if your income-to-debt ratio isn't high enough, you may find your credit score going down. This doesn't necessarily mean you can't get an auto loan but it may impact the type of interest rates available to you. If you have student loans, you should focus on making on-time payments as much as possible, as boosting your credit score will help in more ways than just getting a good auto loan. You still have options despite a low credit score. Contact our team to learn about your options for financing.
Don't let the fact that you have loans, no matter how big they are, stop you from searching for an auto loan. Start by checking your credit score and see how it's impacted by your loans. From there you can either take steps to improve your credit score before applying or begin searching for an auto loan. It's a good idea to know what your credit score is before applying for an auto loan, as it significantly influences the options available to you.
HOW STUDENTS CAN GET CAR FINANCING
Regardless of your student loan situation, there are a few things you can do to get car financing and purchase your next vehicle.
One option is to use a vehicle trade-in or save up some cash for a larger down payment. Doing either of these would allow you to put a down payment on the car and significantly lower the amount you need to borrow. If you don't need to borrow as much, you're more likely to get approved for a loan. Click here to find out why a vehicle trade-in may be the best move for you.
Another option is to get a cosigner for your loan. A cosigner is someone who agrees to take on responsibility for the loan if you fail to make your payments. This person usually has a reliable credit score and income source, meaning financial institutions are more likely to lend to them. They feel more comfortable giving out a loan to a student if there is someone with more credit history guaranteeing the loan. The most common cosigner for students is a family member, such as a parent.
Finally, if you have a low credit score, no time to build up your savings, no trade-in available, and no cosigner, you still have options with our buy here pay here financing program. North Coast Auto Mall of Bedford specializes in providing loans to drivers with low credit scores or little credit history. You can work with one of these providers to get the auto loan you need now, which will allow you to get the car you need so you can get to work or class.
CONTACT NORTH COAST AUTO MALL FOR STUDENT CAR FINANCING
If you're a student in search of car financing, let North Coast Auto Mall assist you. We have helped hundreds of students get the loans they need. No matter what sort of situation you may find yourself in, even if you have no credit, we're here to help you get an affordable auto loan.
Contact us today and we'll discuss your options with you. We can also help you pick out the perfect vehicle so that you know exactly how much you need to borrow. With our help, you'll quickly get the car and auto loan you need at a reasonable price with a great customer experience, too.