North Coast Auto Mall – Bedford: Is Bedford, Ohio Safe?
Bedford, Ohio is a bustling and friendly community just east of Cleveland with a population of 12,205. If you're considering moving to the area, you might want to know how safe the community is. Our team at North Coast Auto Mall in Bedford has put together this guide to help you compare crime rates in the area so you can make a more informed decision.
Is Bedford a Safe City?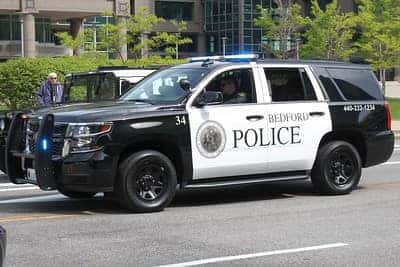 Bedford is a safe place to live due to its relatively low crime and unemployment rates. While there are more bars and retail establishments located in the city's center that may increase the risk of crime, residents aren't typically in substantial danger of becoming a victim of a crime. Bedford also lacks a major airport, and few residents live near recreational areas or parks, two factors that can make residential areas more dangerous. The tight-knit community also plays a significant role in making the city a safe location.
Bedford, Ohio Crimes Rates
Bedford has a crime rate of 13 per 1,000 residents, making it about average in comparison to all major towns and cities in the United States. The rate of violent crime in Bedford per 1,000 residents is 1.52 compared to Ohio's rate of 3.06, meaning it's generally safer than most other localities in the state. Property crimes account for the largest proportion of criminal activity in Bedford, including burglary, robbery, theft, vandalism, and arson. While some neighborhoods are sometimes safer than others, Bedford is a low-crime community that's one of the safest in the Cleveland metropolitan area.
Safest Neighborhoods in Bedford, OH
People living in certain parts of any city are more likely to be safer than those living in other areas, as those areas tend to experience higher crime rates. While crime can occur anywhere, places that have a less dense or concentrated population tend to experience it less frequently. Here are some of the safest neighborhoods in Bedford:
Glenwillow
Primarily populated by educated seniors and retired residents, the neighborhood of Glenwillow has a lower crime rate compared to most other neighborhoods in the city. Besides being peaceful and quiet, this neighborhood also offers a diverse array of housing options, depending on your personal preferences. A majority of its residents work in executive, managerial, or professional occupations.
Southwest Bedford
Located near the Bedford Reservation and Shawnee Hill Golf Course, Southwest Bedford is another safe, quiet neighborhood preferred by many homeowners. It's also a little more rural than other neighborhoods and contains many retired seniors and residents from a variety of different backgrounds, similar to Glenwillow.
Bedford East
Bedford East sits just west of a major interstate and contains Tinkers Creek and a cemetery. It primarily contains single-family homes and apartment complexes. The neighborhood is especially popular among college students and young professionals interested in starting families. While crime is low, activity typically varies depending on the season.
City Center
Directly in the middle of Bedford, City Center contains a number of larger apartment complexes and family homes. It's also the closest in proximity to Cleveland. City Center is a popular place to live among college students, families with children, and single individuals.
South Bedford
Like Southwest Bedford, South Bedford borders Shawnee Hills Golf Course. While it's not the safest neighborhood in Bedford, many residents still consider it an appealing place to raise a family. Like other neighborhoods, it contains a variety of single-family homes and appeals to all demographics.
Least Safe Neighborhoods in Bedford, OH
There are a number of complex factors that can influence a community's crime rate. Although Ohio's crime rate is still relatively low compared to the rest of the country, and Bedford's rate is even lower, violent crime still occurs, although it isn't particularly prevalent in a single neighborhood. Strong social organization, access to community resources, job opportunities, and the overall stability of a residential area are all factors that help make neighborhoods safer.
Neighborhoods with higher levels of income inequality and more disadvantaged populations tend to experience higher rates of crime. Suburban neighborhoods like Bedford tend to be safer because their populations are less concentrated and there are fewer household burglaries and less theft and violent crime.
Bedford, Ohio Police Department
Bedford residents who observed a crime can rest easy knowing the community's police department is within easy reach at 165 Center Road near the middle of the city. Its staff includes 34 sworn police officers, 20 auxiliary officers, and seven correctional officers. The department encourages residents to call 440-232-1234 if they have any concerns about Bedford or its surrounding areas. They also encourage citizens to notify them immediately if they believe a crime has occurred.
Other Factors To Consider Before Moving to Bedford
Besides the crime rate, there are several additional factors you may want to consider before moving to Bedford, such as the quality of its schools, the cost of living, the amount of traffic in the area, the access to job opportunities, or the weather. The availability of housing can be another important factor that might influence whether you decide to make the move. Typically, residents of suburban regions enjoy cheaper housing compared to those in the city.
Access to activities can also influence your move. Bedford is an excellent place for those who desire quieter living and prefer a place with fewer people, while individuals who desire a vibrant nightlife and access to museums and cultural centers might rather live in nearby Cleveland.
If you're looking for a friendly and safe place to live outside of the hustle and bustle of Cleveland, consider moving to Bedford, Ohio. Our trustworthy team at the North Coast Auto Mall is proud to be Bedford's premier used car dealership.
For two decades, we've been offering Bedford residents the best possible service at the best possible price. Whether you're in the market for a used vehicle or you're looking to get some work done on your car, truck, or SUV, our experts are here to help. Feel free to contact us online or give us a call at 440-703-8560 if you have any questions, and we'll get right back to you.
Bedford Ohio Police Chevrolet Tahoe by Raymond Wambsgans is licensed with CC BY-SA 2.0