Car Lease Buyout Process Explained
Car Lease Buyout Process Explained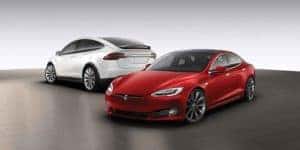 "Offerte di novembre per l'acquisto di una fantastica TESLA" licensed under CC BY 2.0 via Flickr by automobileitalia
If you've become attached to your leased car, it's only natural to want to keep it. You typically can purchase your leased vehicle at any point during your lease. Lease buyouts during or at the end of your term (usually three years) are very common.
Ideally, with an auto lease buyout, you're purchasing a vehicle you know and trust and dodging the hassle and potential costs involved in turning the car back in. So, assuming that you've already weighed your options, here's everything you need to know about an auto lease buyout.
So, What Exactly Is a Lease Buyout and How Does it Work?
Though the lease buyout process varies based on where you're at in your contract, a lease buyout allows you to buy and own the automobile you've been leasing.
Generally, leases include a purchase price option that was determined when the customer signed the lease. This figure is known as the vehicle's residual value and is dependent on what the company estimates the automobile will be worth at the end of the lease.
Before you commit, do some research to confirm that this is an option. If so, you can buy the car with either cash or an auto loan like you would purchase any other vehicle.
Your Choice of Lease Buyout Options
There are two types of lease buyout options, so take a closer look at which option best matches your needs, and reach out to North Coast Auto Mall in Bedford when you're ready to buy out your lease or further discuss auto loans and leases.
Lease-End Buyout
With a lease-end buyout, you're required to pay what the car is considered to be worth at the end of your lease term. Once your lease contract expires, you can settle on a lease-end buyout. Reasons you'd assume a lease-end buyout consist of:
Your car has had minimal repairs during your lease term.
You enjoy driving your current lease.
There isn't another car at a similar price point that you'd rather be driving.
You can easily acquire a reasonable interest rate to finance your buyout.
Early Lease Buyout
An early car lease buyout is an excellent choice if you're worried about penalties for vehicle damage, excessive mileage, or other violated lease terms. Your price will be determined by what you still owe on your lease, the depreciation value for your automobile from repairs and damages, and estimated lease-end worth.
How to Calculate an Auto Lease Buyout
Follow these three simple steps when you decide you need to know how to calculate an auto lease buyout in Bedford, Ohio.
Do your research beforehand. Most leasing contracts include an estimate of what your vehicle's worth will be upon the expiry of your lease. When you're at the end of your lease, do research to determine what your make and model lease retails for. If it happens to be selling for a lower price than the projected value on your contract, you'll have some leverage to negotiate an even better price.
Get in touch with your financer earlier on. Whether you financed your lease at North Coast Auto Mall Bedford or from another source such as a bank or a credit union, you'll need to negotiate directly with your original lender to see if they'll accept a lower cost for your automobile. If so, you're ready to start your negotiation.
Present your offer. When you know the price you're going to request, and you've your lender on board, it's time to go to the dealership with your lease buyout offer. Generally, dealers such as Coast Auto Mall Bedford will give you a price close to what you've requested.
Tips for Buying Out a Lease
North Coast Auto Mall Bedford wants your car lease buyout to go smoothly, so here are some handy tips to help negotiate your way to the most competitive purchase agreement imaginable.
Determine Your Car's Actual Value
As previously stated, use an online calculator to discover what your car is worth in the current market. Be sure to enter your mileage. If the actual value is greater than the residual value, it might be a clever purchase. If the opposite is the case, you can try to negotiate the buying price or turn your car in and find a better deal on another one.
Shop Around for Financing
As with any car loan, the key to landing a great deal is shopping around. First, take a look at lease buyout loans from online lenders, credit unions, and banks. That way, the leasing company will have to beat the best deal you landed on your own. This is especially true if you've:
A solid credit score.
Good payment history on your ongoing lease contract.
Documentation standard in all car transactions, including an odometer statement, signed bill of sale, credit statement, insurance card, and a valid driver's license.
Negotiate Your Purchase Fees and Residual Value
The aforementioned purchase fees and residual value are negotiable, especially at the lease-end. Why pay extra for a car you already own and the manufacturer doesn't really want to have back? Having agreed to the final buying price, all that's left to do is get financed or pay it off.
Is it Worth it Buying out Your Auto Lease?
You might be crazy about your leased car, but the decision to purchase it when the lease ends should be based upon more than just pure emotion. Cautiously assess your financing options, the vehicle's condition and cost, and your budget before you make the leasing company an offer. Whether you purchase or lease your next ride, maintaining a good credit score makes it easier to acquire favorable financing terms.
Learn More With North Coast Auto Mall in Bedford, Ohio
Now that you know more about buying out a lease contact our finance department to initiate the buyout process. But If you still have questions about what an auto lease buyout is and how it works, contact North Coast Auto Mall in Bedford for personalized advice from our seasoned experts. Even better, our finance managers are also leasing pros and can walk you through all of your leasing options.