FAQs
Here at North Coast Auto Mall of Bedford, we have an incredible selection of high-quality used cars for sale at exceptional prices. Buying a vehicle online can be nerve-wracking, however, and many of our customers may have questions about our used car dealership. Our team is more than happy to address any of your concerns as well as answer all of your most frequently asked questions here on this page. Should you have any further questions for our team, please don't hesitate to
contact us online
!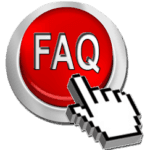 ---
IS NORTH COAST AUTO MALL A CAR DEALER?
Yes. We are an Independent dealer licensed in the state of Ohio, registered with the Bureau of Motor Vehicles. We do have a retail location in the heart of bustling Bedford. Our address is:
333 Broadway Ave, Bedford, OH 44146
We also have partnerships with dealerships across the greater Cleveland-Akron area that have been open since 2002, and most recently brought our expertise to South Florida.
---
DOES NORTH COAST AUTO MALL TAKE TRADES?
Yes we do accept trade-ins! In fact, we will buy your vehicle even if you decide not to purchase one from our Bedford used car dealer. We also have a free, no-obligation online appraisal form to help you determine the True Market Value® of your ride before visiting us.
---
WHY ARE NORTH COAST AUTO MALL'S PRICES SO LOW?
When it comes to buying a vehicle, the team at North Coast Auto Mall exercises extreme caution. We know the car market better than most other dealers, and buy our cars from all over. We have our own buyers and employees in almost every highly populated state, who go to auctions for us, so we don't just buy any vehicle we see. Our crew carefully selects cars that adhere to our strict conditions and price guidelines.
Many of our vehicles come from Manheim Auto Auctions, which is the largest auction chain in the world. These vehicle auctions are available ONLY to licensed, bonded, and insured Dealers registered with the Bureau of Motor Vehicles in their respective states. Going to these auctions alone does not guarantee good prices, but our patient, experienced team has an eye for quality.
---
WHERE DO NORTH COAST AUTO MALL VEHICLES COME FROM?
Our used car dealer in Bedford buys from sellers like Mercedes-Benz Credit and BMW Financial, to name a few. If you've ever leased or purchased a new car from a Mercedes-Benz Dealer, then you were probably financed through either your own credit union or Mercedes-Benz Credit Corp. Throughout the year and all over the country, Mercedes-Benz has vehicles coming off lease. Obviously, Mercedes has to sell all of these vehicles, so Mercedes-Benz Credit takes them to auctions all over the USA. Most of these leases are 36 months, which means a majority of our cars are about three years old. As stated above, we carefully select the best deals, and probably buy at 40 different auctions every week.
---
OK. I UNDERSTAND THAT, BUT HOW CAN YOU BUY BELOW WHOLESALE?
At any given Mercedes-Benz sale, there are at least 200+ units being offered at auction. The Mercedes-Benz Credit Rep on the auction block does NOT have to sell the vehicles unless they reach an acceptable price. However, the acceptable price is at a level where Mercedes can liquidate its inventory efficiently without having it "piling up" for the next auction sale, generating costly carrying costs, while it is depreciating each day. They WILL sell below wholesale IF the bid price reaches their RESERVE level. On most of the vehicles, the prices reach wholesale levels or above, obviously we wait until we can absolutely steal the car. This is where being a patient and experienced Buyer can be rewarding. Experience has shown us that if we attend enough auctions, inspect enough of the available inventory, then bid on enough vehicles, with a specific buying price level goal, then at the end of the week, we will have bought a few vehicles at really great prices! THAT IS THE KEY!
---
HOW MANY AUCTIONS DO YOU ATTEND?
On average, we attend about 40 auctions per week and have the capability to choose from more than 60,000 different vehicles a week. We typically only purchase anywhere from 20 to 50 units per week. This variety and the ability to see more cars than your local dealership gives us an advantage over the competition.
---
IF I COME TO BEDFORD WILL MY CAR BE AS-DESCRIBED ONLINE?
We have worked hard to build our reputation and try to maintain complete accuracy when listing our vehicles online. If you have a valid complaint and the car is truly different from how we represented it online, then we will, of course, refund your deposit.
---
ARE NORTH COAST AUTO MALL EXTENDED WARRANTIES HONORED IN OTHER STATES?
YES! Non-Ohio residents can take their vehicle to an ASE Certified mechanic of their choosing. All of our warranties will be honored all over the United States.
---
CAN I PAY WITH A CREDIT CARD OR PERSONAL CHECK?
Unfortunately, no. North Coast Auto Mall accepts bank wire, cashier's check, money order, or cash. We will only accept a credit card or PayPal (online) for the deposit.
---
DO YOU PROVIDE TEMPORARY PLATES?
Yes, North Coast Auto Mall provides an Ohio temporary plate that is good for 45 days.